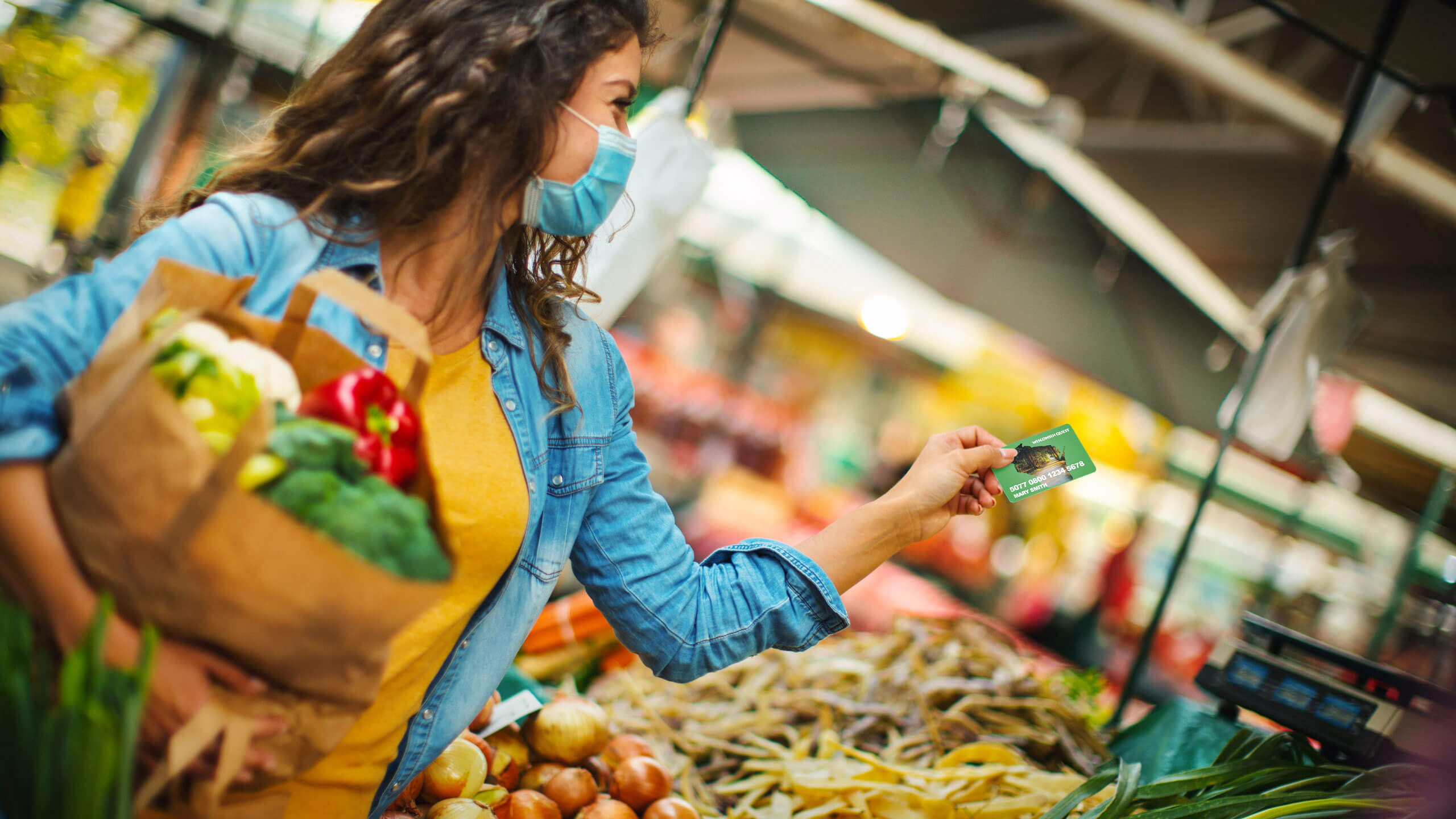 Why use your QUEST (EBT) Card at Farmers' Markets?
Shopping at your local farmers' market is a great way to find fresh, healthy food and get to know the people who produce it. Farmers' markets thrive on seasonal fruit and vegetables. When fresh produce is in season, it is often at its lowest price. Buying your groceries at the farmers' market is a great way to support your community by supporting local farmers. It is also an opportunity to catch up with friends and neighbors.
In Wisconsin, SNAP is called FoodShare. FoodShare users access their benefits using EBT (Electronic Benefits Transfer) or QUEST Card. SNAP provides nutrition assistance to people with low income. It can help you buy nutritious foods for a better diet.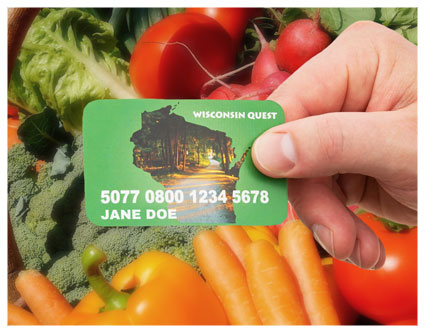 How to use QUEST (EBT) at Farmers' Markets
At the market, there may be several different ways to use food assistance benefits to pay for fruits and vegetables. Bring your Quest (EBT) Card, WIC or Senior Farmers' Market Nutrition Program (FMNP) checks and stop by the information table to learn how to use your benefits. Not all markets participate in all programs.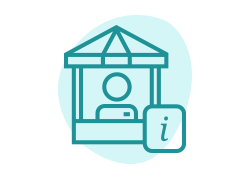 Info Booth
Visit the farmers' market information table.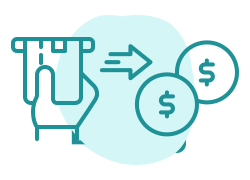 Obtain tokens
Swipe your QUEST (EBT) Card to obtain tokens or paper currency to spend at the market.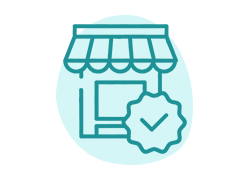 Vendor who accepts EBT
Bring your tokens or paper currency to a vendor who accepts EBT.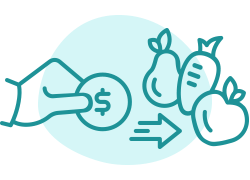 Buy fresh
Use your tokens to buy fresh fruits and vegetables!
What can you buy with a QUEST (EBT) Card at a farmers' market?
SNAP
Allowed: SNAP-eligible food items and food producing plants and seeds. This includes fruits and vegetables, meat, eggs, poultry, bread, cheese, and pasteurized milk.
Not Allowed: Food that is meant to be eaten as soon as it is purchased. Example: food you would get at a store or restaurant that is ready to eat, such as hot tamales or fresh, unwrapped baked goods.
WIC and Senior Farmers Market Nutrition Program
Allowed: Locally grown, fresh, unprocessed fruits, vegetables, and fresh cut herbs for human consumption. Examples: apples, lettuce, green beans, berries, celery, peppers, tomatoes, and herbs.
Not Allowed: Non-produce items such as cheese, meat, baked goods, cider, or nuts.
Learn more about how to shop with SNAP benefits at Wisconsin farmers' markets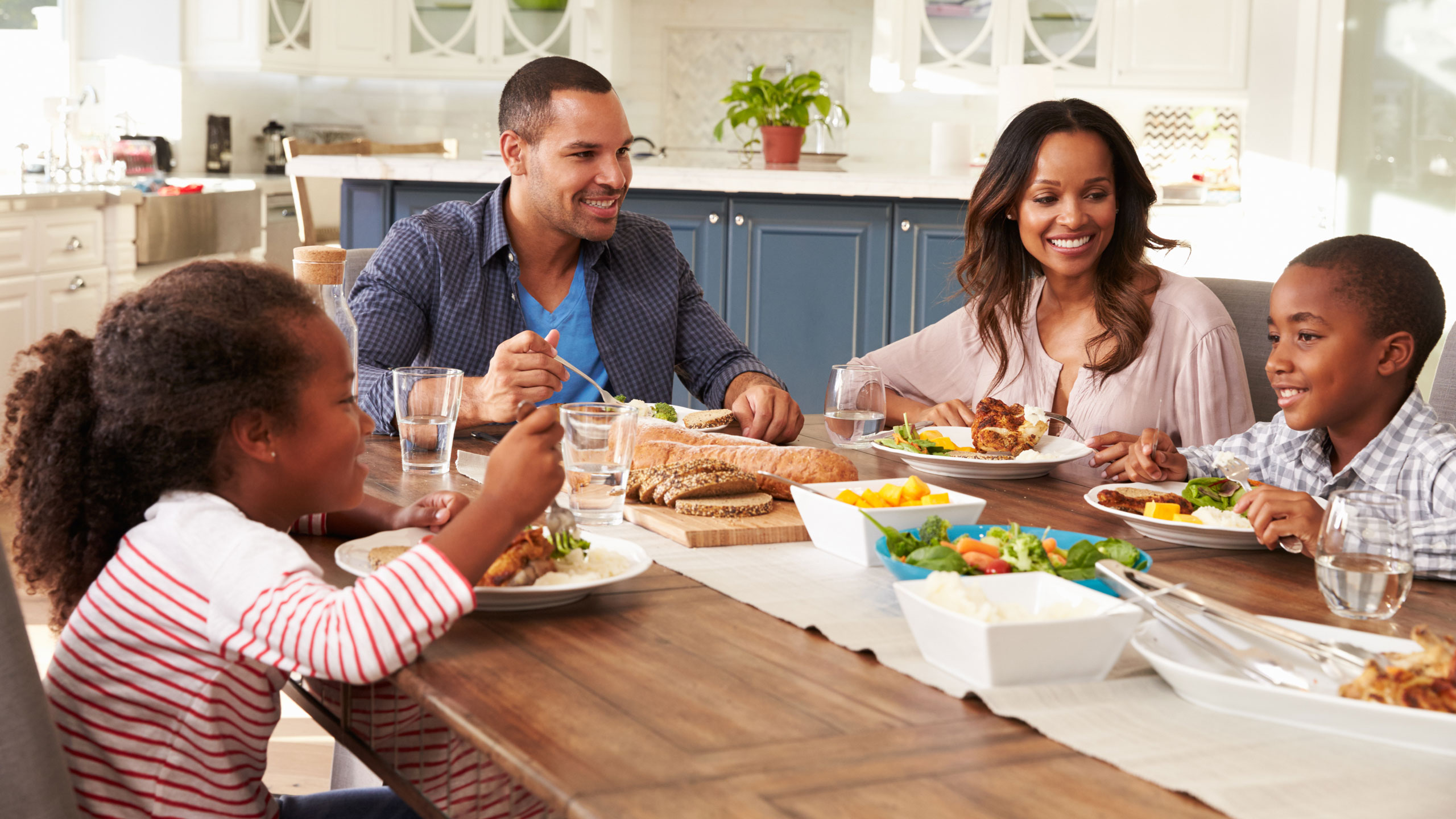 Farmers' Markets that accept QUEST (EBT), WIC, or Senior Farmers' Market Benefits
Educational Resources
FoodWIse is a statewide program of the University of Wisconsin-Madison Division of Extension that advances healthy eating habits, active lifestyles and healthy community environments for families with limited incomes through nutrition education at the individual, community and systems levels. FoodWIse is federally funded by the Supplemental Nutrition Assistance Program-Education (SNAP-Ed) and the Expanded Food and Nutrition Education Program (EFNEP).
Storing and Keeping Fresh Fruits and Vegetables
Follow these tips to keep fresh fruits and vegetables safe for eating:
Wash hands with soap and warm water for 20 seconds before and after handling produce.
Wash all surfaces and utensils (cutting boards, counter tops, knives, etc.) with hot water and soap before and after preparing fruits and vegetables.
Rinse all fresh fruits and vegetables under cool running tap water, even those with skins and rinds that are not eaten.
Rub or scrub firm-skinned fruits and vegetables with a clean vegetable brush while rinsing under running tap water.
Never use dish soap or bleach to wash fruits and vegetables.
Store fresh fruits and vegetables separate from eggs, raw meat, poultry, or seafood in the refrigerator.